CV Personal
Please complete the CV as accurately as possible
and send us additional information on the
application.
Cost of mediation
As a qualified specialist (doctors, nurses, ect.) you do
not have to pay agency fees. Even the arrival and
departure are partially paid by the German
companies. We make sure that you do not have to
pay for our mediation. As unskilled workers in the
medicine sector only qualified medicine students in
their semester break time can work in Germany,
please contact us.
Procedure
Please fill out the form downstairs and send us
your cv. The more qualified you are, the more
chances we can offer to you to get a job in
Germany.
Transport to your emplyer
We can help you to organize your road to
Germany and back.
Thank you for your interest in mediation in the
medical field. The recruitment agency
Bickmann-Marketing mediates both
specialists like doctors, nurses, and other
medically highly qualified persons such as
geriatric nurses and nurses to Germany,
Austria and Switzerland. We make sure that
you as a qualified person can work on good
terms in Germany. As a rule, in the medical
field it is assumed that they are proficient in
the German language, or willing to learn the
German language. Many companies in
Germany pay appropriate German courses. We
ensure that non-German speaking
professionals find a way within Germany to
pursue their activities and learn German in
parallel. In principle, they do not have to pay for
the placement service. The costs of mediation
will be payed by her future employer. The
future employer may also be able to accept the
travel fees for them provided it is certain that
they are a qualified person in the medical field.
We look forward to receiving your applications.

clic here for the job list
Phone Germany
+49 52 71 - 698 800
Please make a phone or skype
conference with us
Our
advantage
is
that
you
get
a
job
direct
from
an
agency
in
Germany.
This
gives
us
the
opportunity
to
speak
directly
with
your
former
employer and negotiate the best terms for you.
Before
your
arrival,
we
can
arrange
a
telephone
/
skype
conference
with
you,
if
you
speak
English
or German. This creates trust on both sides.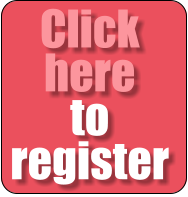 or fill out the following form